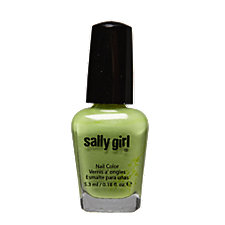 When I was 13, I was obsessed with painting each of my toes a different shade of polish. The wilder the color combo, the better! I have clear memories of spending my summer floating in the pool and wearing blue, pink, green, yellow and orange polish on my toesies. Rough life I had, no?
The other day I was browsing Pinterest looking for inspiration and saw the CUTEST pedicure where they alternated colors on their toes. I had an immediate flashback to 1996 and knew it was time to get back to my roots.
So now I'm proudly wearing navy, pink and gold toes and I couldn't be happier. It's the little things in life, I guess! I would share a picture, but a foot model I am not, so you'll have to use your imagination. I promise you'll thank me for not showing you my feet.
What about you? Do you like to alternate colors or do you stick with one shade for pedicures? Please take a moment to vote and let us know your thoughts in the comments!
Loading ...