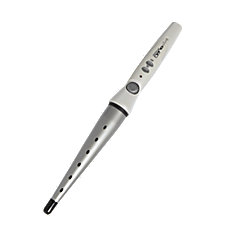 We have been witness to many technological evolutions in our time. We've gone from the 8 track to mp3 players, the tube to 3D TV screens, and pin curls to the hairsetter, to name just a few.
Many futuristic and innovative styling tools can be found at Sally Beauty, including the Ion I-PAK Flat Iron and Ion Digital Dryer, which utilize the latest in new technology. Curls your thing? We have all sorts of different tools to create spiral curls and deep waves, like the GVP Clipless Curling Wand, Power IQ Taper Iron with clip or the Power IQ Deep Waver. Can you imagine what fun tools will exist in the future? It's exciting to think about!
Which of the latest technologies are you most grateful for? What new style solution invention do you wish existed?