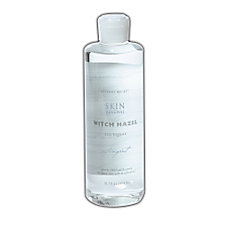 Have you ever taken a few minutes to read the ingredient label on the back of your products? Even if you have read the label, do you know what it all means? Some of those ingredients look like gibberish and are definitely hard to pronounce!
Did you know…?
 Aloe is commonly found in cosmetic products. It offers soothing and water-binding properties for the skin. The gel found inside the aloe vera leaves helps reduce redness and soothes the discomfort of sunburn.
 Argan Oil is derived from the Argan tree, and provides endless antioxidant benefits for your skin, hair, and nails! It is known to repair dull and dry hair, split hair ends, strengthen nails, moisturize skin, and reduce stretch marks. I could go on forever!
 Benzoyl Peroxide kills acne bacteria. Anyone seeking products to help reduce or eliminate acne should make sure this ingredient is listed!
 Glycolic Acid is an Alpha Hydroxy Acid (AHA) and is used to improve skin texture, hydration, and help reduce breakouts. It is known for its anti-aging properties due to its ability to firm skin through collagen stimulation.
 Jojoba Oil contains Vitamin E, B complex vitamins, fatty acids, zinc, iodine, and copper to help prevent skin from becoming too oily without clogging the pores. It is known to cure acne and skin care problems.
 Pomegranate Seed Oil is derived from the seeds of the pomegranate fruit. Since it if full of antioxidants, it revitalizes mature skin, improves skin elasticity, and reliefs minor skin irritation.
 Retinol, also known as Vitamin A, is excellent for reducing fine lines and wrinkles by boosting collagen production. It also evens out skin tone and improves skin color.
 Witch Hazel does miracles for the skin and so much more! It is known to treat hemorrhoids, varicose veins, puffy eyes, itchy skin, insect bites, respiratory tract infections, digestive complaints, swelling and bruises.
Now you know some of the key ingredients to look for in your skin and beauty products. I hope this guides you to have healthier and radiant skin!
–Shirley