Nothing says summer to me like a gorgeous, golden tan. But, the days of baking in the sun without a care in the world are LONG gone and I'm completely devoted to sunscreen. Good for my skin, but not so good for getting me that summer color I crave. That's why self-tanners are my go-to savior for summer skin. Here are three easy-to-use options to give you a sun-kissed glow, right at home:
Spray:
The SalonBronze Airbrush Tanning System is the home version of the spray tan salon. Hold the applicator about 12 inches from skin, then spray! It works in any direction, including upside down, and creates a fine mist for even application.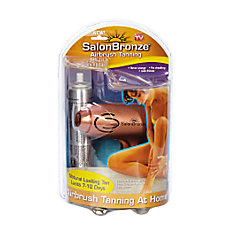 Lotion:
Just spread Toma's Tan Perfect Self-Tanning Lotion on like any lotion. It goes on smoothly and includes a temporary color guide for accurate application.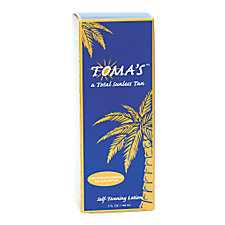 Cloth:
The convenient MitTan Self-Tanning Mitt  is infused with tanner. Just cut along the dotted line to release the tanner, slip the mitt on your hand, and rub your tan on!
Tips:
No matter which method you choose, always exfoliate and dry your skin completely before applying or reapplying to get even results. And disposable gloves will help you avoid staining your palms. Like any tan, they don't last forever, so reapply every few days as needed.